Eagle Scout Oral Histories
In 2014, Matthew Norris of Troop 44 in Orrington met with the Curran Homestead to inquire about performing his Eagle project for the Homestead. As Norris had grown up in Orrington, he had had considerable contact with the Homestead through its public events and a school trip during elementary school; therefore, the Homestead was a perfect beneficiary.
A desire was expressed to see the continuation of the Curran Homestead's tradition of oral history (outlined here); thus, the idea for Norris' project was born. Norris, in addition to updating the Curran Homestead website which you are currently browsing, oversaw the interviewing of five people in the Orrington area who have considerable experience living in rural Maine, working on a farm, or even trapping Downeast for the government. One interview is conducted by Norris himself, while the others are all done by scouts in Troop 44 under Norris' leadership. Beneath each clip, you will find a brief summary of the topics discussed with the interviewee. Listen and enjoy!
---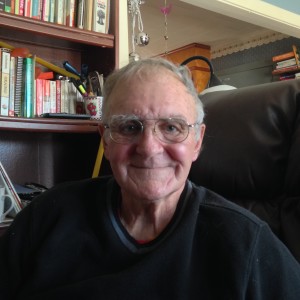 Stanley White
Brewer, Maine
December 2014
interview conducted by Matthew Norris
In this interview, White discusses his family's dairy farm in Brewer, the duties he had on said farm (namely haying, milking, and animal care), and how growing up on the farm affected his childhood and influenced his values. He also provides some insight into the lives of the Curran family through his recounting of winters that his father spent hauling wood from Copeland Hill for the Currans. White also comes to conclusions about the setbacks (as well as the benefits) of modernization and industrialization as they relate to rural life, such as the change in the family dynamic and loss of neighborly dependability. Finally, he expresses that in our society of creature comforts, happiness is best achieved not by striving for material wealth but by valuing family and the intangible experiences of life. The farming lifestyle fostered this culture, and White concludes with a tinge of nostalgia that his life is all the better for it.
---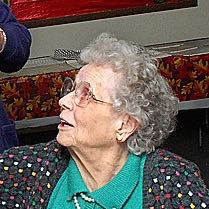 Louise Perkins
Orrington, Maine
January 2015
interview conducted by Charlie Hanscom
Accompanied by her son Gerry Perkins, Louise Perkins discusses rural life in Maine, particularly what it was like for a girl from the developing city of Bangor to move to rural Orrington, Maine. The mother and son discuss a variety of topics from having a fulfilling lifestyle without much money to town dances at the Grange Hall to what it means to be an American.
---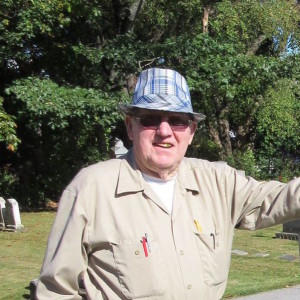 Henry Wiswell
Orrington, Maine
January 2015
interview conducted by Joshua Morneault
In this interview, Henry Wiswell talks about growing up in Maine during the 30's, and talks about how the Wiswells were some of the first settlers in Maine. He discusses rural values that he aqcuired growing up, and how those values have changed and aren't the same in urban and populated areas. He showed me his family tree and how his family generated from German and Swiss ancestry. Wiswell also talks about how his family, for generations, has lived on the Wiswell farm and how it was built piece-by-piece over the years. Finally, he showed me a collection of his family heirlooms and diaries he has collected, and told a few stories about people from Maine and the beauty of Maine's nature.
---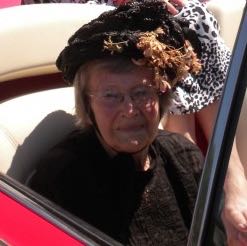 Carolyn Howard
Orrington, Maine
January 2015
interview conducted by Alex Lawrence
Howard discusses at great length the dairy farm which she owned for over seventy-five years. She talked about how her husband bought the farm and how he raised the cows; however, she mostly enjoyed talking about the schoolhouse in Orrington and how if one lived in a certain part of town, the people around were most definitely friends. She also spoke about her family and told a lot of stories.
---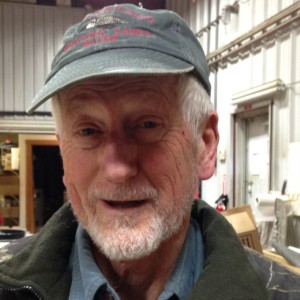 Robert Ewing
Holden, Maine
January 2015
interview conducted by Connor Wakeland
Bob Ewing grew up in Pennsylvania in a city of around 135,000 people. He lived in what he describes as "row housing," as it was built during WWII. He always enjoyed the outdoors as a kid. He joined Boy Scouts for a while, but he said that he didn't swim, so he couldn't advance. He moved to Maine because he wanted to get away from the city. Bob Ewing is a trapper. He worked for the Government trapping nuisance animals. The Government sent Bob to various places throughout the State of Maine during his career. One of the places that he was sent to trap at was the Curran Homestead in Orrington, Maine. He and his wife, Julie, would take high school kids on backpacking trips. Bob says that during one of these trips he saved a teens life as his appendix burst. Bob states that he and his wife, Julie, live a very "self-sufficient" lifestyle. He currently lives in Eddington, Maine with Julie. He now works making pack baskets that are sent to lots of vendors including LL Bean.