We are located at 372 Fields Pond Road, in Orrington, Maine
Upcoming Events
Jul
1
Sat
10:00 am
July 1, 2 & 3 Second of York Col...

@ Curran Homestead Village at Newfield
July 1, 2 & 3 Second of York Col...
@ Curran Homestead Village at Newfield
Jul 1 @ 10:00 am – Jul 3 @ 3:00 pm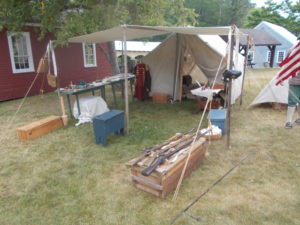 Saturday thru Monday, July 1-3: There will be a colonial militia encampment set up at the Museum in addition to many of the buildings being open to visitors. The horse[...]
Facebook
Be sure and follow us on Facebook!
Volunteer
If you would like to volunteer at the Curran Homestead, we would love to hear from you! You can send us an e-mail at TheCurranHomestead@gmail.com, or give Irv a call at 745-4426
Blog
Be sure and follow our Blog, called Preserving the Past at preservingthepast.bangordailynews.com/
Shop Smile.Amazon.Com
Next time you shop on Amazon.com, we'd appreciate you shopping through smile.amazon.com. A portion of your sale will be donated to The Curran Homestead!! Thank You for your Support!!