We are located at 372 Fields Pond Road, in Orrington, Maine
Upcoming Events
Mar
25
Sat
10:00 am
Sat. & Sun., March 25 & 26, 10AM...

@ Curran Homestead Village at Newfield
Sat. & Sun., March 25 & 26, 10AM...
@ Curran Homestead Village at Newfield
Mar 25 @ 10:00 am – Mar 26 @ 2:00 pm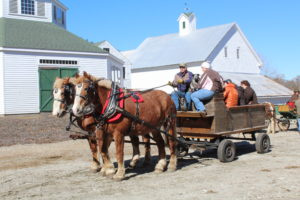 This family friendly annual event will include hands-on participation in tapping a tree, collecting sap buckets , and boiling sap down to amber colored syrup. The sap is already running[...]
Facebook
Be sure and follow us on Facebook!
Volunteer
If you would like to volunteer at the Curran Homestead, we would love to hear from you! You can send us an e-mail at TheCurranHomestead@gmail.com, or give Irv a call at 745-4426
Blog
Be sure and follow our Blog, called Preserving the Past at preservingthepast.bangordailynews.com/
Shop Smile.Amazon.Com
Next time you shop on Amazon.com, we'd appreciate you shopping through smile.amazon.com. A portion of your sale will be donated to The Curran Homestead!! Thank You for your Support!!