Making Reservations for School Field Trips: Curran Homestead Village at Newfield
Scroll down for information about reservations for a school field trip and details about our school field trip program at our Newfield site. Eventually, a similar program will evolve at the Fields Pond campus.
A field trip to Curran Homestead Village at Newfield is a great way for students of all ages to explore 19th Century Maine, New England and American history, especially our evolving science and technology during that period. Our goal is to use the lessons of the past for the challenges of the present and future.
For those of you who came to the former museum 19th Century Willowbrook Village on this Newfield site for a field trip in the past,  the Curran Homestead Village, which is based at 372 Fields Pond Road, Orrington, Maine, outside of Bangor, was gifted much of the collection of Willowbrook as well as ownership of the buildings, property, and its' assets.
The long term plan is to build a museum village at the Orrington site, which includes seven structures with an additional "Woodworker's Shop' recently completed. Here we will house and utilize the Willowbrook collection in the future, but we tentatively plan to provide programming in Newfield for the next three to five years. We plan on preserving the school field trip program that many have enjoyed, including a ride on our 1894 Armitage-Herschell carousel.
We hope to provide in 2017 self guided tours for student groups in the Fall, Winter, Spring and Summer. Certainly your utilization of the site and our programming will insure longevity.
Curran Homestead Village at Newfield offers a multi-station interactive program that addresses Maine Learning Standards and the New Hampshire Curriculum Framework.
Some of our exhibits are inspired by current Science, Technology, Engineering, and Mathematics (STEM) learning objectives.
On site programs are based on grade appropriate themes in a "station" format. Each visit includes programming that is approximately 3 1/2 hours in length and includes time for lunch at one of our outdoor or roofed picnic areas and a stop at the Amos Straw Country Store, which opened in 1859; this deviates from previous years when the student store took place in the "Feed Store" below the Dr. Isaac Trafton Barn. We consider the store an integral part of a student's experience at our village; the store includes many inexpensive items for all.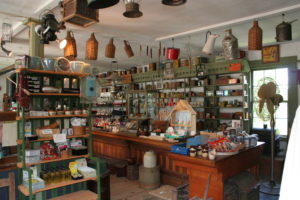 Make your reservations for a Spring, 2016 field trip now!
How do you do that? Contact our museum director at (207) 205-4849, or our Office: (207) 793-2784, or our email: thecurranhomestead@gmail.com
In your request for a school field trip to Curran Homestead Village at Newfield, you should provide the following information:
Name of teachers, school, address, phone number & email
Identify at least 2 requested dates during our field trip time frame: May 15 – June 16. We are only open on weekdays for school field trip during this time frame.
Estimated arrival and departure time. Usually, schools arrive between 9-10 AM and depart between 1-2 PM but we will work with you on this. We have a staff of both paid interpreters and volunteers so they need to be informed in advance when your group is coming. We like to have reservations established at least a month in advance of your visit.
Cost. We are a nonprofit that is dependent on any revenues we can garner from donations, grants and our programs so we have to charge for your visit. It is 8 dollars per child. We require a teacher/adult chaperone for every 15 students; this adult is free. All other accompanying adults other than required teachers and ed tech support and/ or chaperones are 8 dollars each.
Once you have reserved your date for a school field trip we will mail or email an invoice. We prefer that you pay for your field trip in advance but if this is not possible we request that we receive payment in full when you arrive with your school group. Admission fees from additional parents accompanying your field trip need to be collected by the teacher(s) and paid to our staff when you arrive at the museum.

If you are interested we can send you our frequent newsletters so that you may follow the progress of the museum, participate in additional programming, learn about our collections, and our special events. We will have a sign up sheet when you arrive at the museum or you may contact us at your leisure.