Group Visits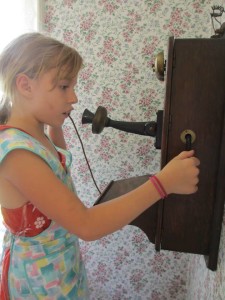 Just imagine using a crosscut saw to slice a log into firewood, hand-cranking an apple cider press, hand-pumping water, striking hot metal in a blacksmith's forge, riding in a 1917 Model T pickup, dragging weights using a block and tackle, cooking on a woodburning kitchen stove, feeding sheep and goats, watching sap bubble to an amber maple syrup, singing  accompanied by an 1889 Maine-made organ, making a walking stick on a shaving horse, strolling though a seemingly endless series of barn ells and outbuildings filled with tools and equipment from a bygone era, hearing the rumblings of an early tractor, loading a stone sled like Maine farmers once did and always have or just sitting and taking in the sounds, smells, and sights of New England farm life nestled amongst acres and acres of woodland.
Students can learn unforgettable lessons in physics, mechanical energy and animal power, plant biology, metallurgy, and the history of early twentieth-century farming by visiting The Curran Homestead and partaking in a tailor-made program for you; for example, we recently hosted a Pinewood Derby car-making workshop for Cub Scouts. We have created thematic summer day camp programs, seasonal programs focusing on maple sugaring, apple cider making, cooking and canning home produce, and ice harvesting. We have held workshops and classes in basic blacksmithing, metal casting, tools and hardware of the historic fur trade in Maine, and hand-forged door hinge making. We give tours of the farm and museum by reservation. We offer events throughout the year; please see our events calendar.
Class and group trips are available during the months of March thru October to The Farm. An admission fee of $12 per person includes a day program with up to five workshops. Students rotate through workshops of 30 minutes in duration. Programs require a 20-person minimum. Please call 745-4426 for availability or to make a reservation for your school or group today.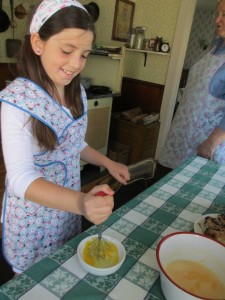 Overview
The Curran Homestead Living History Farm and Museum is a turn-of-the-twentieth century rural eastern Maine setting with ten buildings that house a collection of 19th- and early 20th-century agricultural and domestic material culture as well as a recreated early-20th-century working blacksmith shop. Our mission emphasizes a hands-on approach to traditional arts education as well as sharing the knowledge and skills essential to life on a farm in rural Maine.  We are currently developing a traditional arts education program that eventually will include leatherwork, basket making, rag rug making, hand-tool woodworking, in addition to our continuing blacksmithing and metalcasting demonstrations and workshops. Be sure to explore the many other experiences at The Curran Homestead.
Group Trip Reservations and Payment
To make reservations, please call (207) 745-4426. Once you are registered, we will then send documents to be returned with the deposit for this reservation by mail.
A non-refundable deposit of $50 per class is required to secure your reservation. The remainder of your group's program fee is due on the day of the visit. We accept cash and check. If paying by check, you must prepare ONE payment for your entire group, payable to "The Curran Homestead."  School/group reservations require a minimum of 20 people, or $240.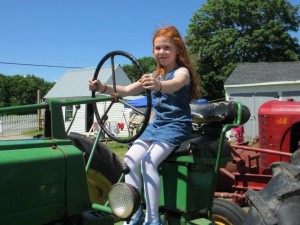 Cancellations
If cancellations are made two weeks before the scheduled trip, any deposit will be refunded, less a $50 processing fee. If a group cancels within 3 days of the scheduled visit, they can be billed for the full cost. You may change your attendance numbers up to three weeks before the day of your visit. Numbers must be finalized three weeks before your visit.
In addition to an overview of the site, its history, and a map, we invite teachers to use our teacher resources that include pre-visit and post-visit activities, thought-provoking questions, and lessons that connect the Maine Learning Results to our collection and your future visit(s).  Be sure to check out these resources, especially the map, as it will enhance your experience of The Curran Homestead Living History Farm and Museum.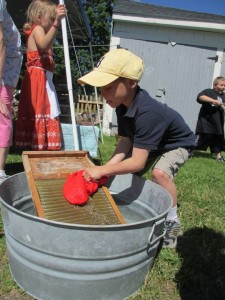 Suggested Clothing
Programs run rain or shine, and are planned with alternative scenarios in place in case of inclement weather. Visitors will be required to walk outdoors between buildings where programming will take place. A raincoat and boots are often a necessity in the spring; please dress accordingly.
Chaperones
One chaperone is required for every 10 students. Chaperones are admitted free. Additional adults will be charged the admission fee and should pay at the time of check-in.
Lunch
Lunch or snack can be provided for an additional fee.  Students may pack a lunch; we have picnicking facilities.