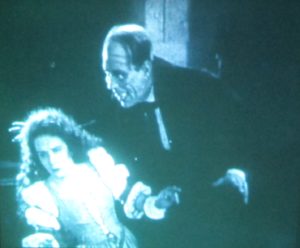 Our first silent movie festival at the Curran Homestead Village at Fields Pond. Come enjoy soft drinks and homemade pop corn. There will be a handicap accessible porta-potty on site. The viewing will be in the main barn at the farm. Saturday, July 14, 9AM-2PM and Sunday, July 16, 11AM-4PM. Donations welcome, free admission. Recorded music will accompany the features and shorts that include:
Saturday:
The Haunted House (1896)
Frankenstein (1910)
Dr. Jekyll and Mr. Hyde (1912)
Charlie Chaplin's One AM
Buster Keaton in The General
Buster Keaton in Paleface
Douglas Fairbanks in The Thief of Baghdad
The Enchanted Drawing (1900)
Little Nemo (1911)
Gertie the Dinosaur (1914)
Boy and His Elephant (1913)
Nosferatu (1922)
Sunday:
Stan Laurel in West of Hot Dog (1924)
Stan Laurel in Dr. Pykle and Mr. Pride
Stan Laurel in Mud and Sand (1922)
Lon Chaney in The Phantom of the Opera (1925)
Buster Keaton in The Blacksmith (1922), The Boat (1921), Love Nest, and The Ballonatic (1923)
The Prisoner of Zenda
We may change the list of movies to be played due to technical problems.